Lodging at Ski Brule in Brule Village 
It Is That Time!!
What Time?  
Time to start gearing up for opening day 21/22.  We are so excited to get rolling and hear the roar of Big Bear Chairlift in November 2021.  And can't wait to see our friends!
Yes 2020/21 was a season NOT to remember.  I can guarantee that 2021/22 will be a season to remember.  The Brule crew is ready!
Thinking Snow!
~Jess & Colt 
Ski Brule Village is ideal for families with mixed interests.  It offers the best Michigan skiing and snowboarding, cross country skiing, snowshoeing, shopping and dining. Michigan's snowmobile trail system passes through the Village.  The Upper Peninsula snowmobile trail system connects directly to Wisconsin's snowmobile trails.
Brule Village chalets are tucked in the Northwoods.  It is the perfect setting for a family vacation full of winter activities or relaxing by the fireplace with a good book while the children are tearing up the slopes and friends are touring Upper Peninsula snowmobiling trails.
"I really enjoyed my experience at Ski Brule.  We stayed at Big Bear Lodge.  It was very clean upon arrival and had plenty of cookware.  The slopes were excellent as well.  If you are looking to travel later in the season, take the opportunity here.  Despite there being fewer riders, staff and operations were still very active and accommodating.  This trip (from Indianapolis) was very smooth and worth every penny." ~Nick
Book your Michigan lodging in Brule Village by calling 800-362-7853 or online .  Email [email protected] for additional information.   Ski Brule looks forward to your visit.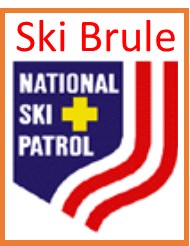 Ski Brule
397 Brule Mountain Road, Iron River, Michigan  49935
Email: [email protected]         Phone: 1-800-DO-BRULE (1-800-362-7853)      Phone: 906-265-4957
Pioneer 103
Heaven's Window
Eagles Nest - Top Duplex
Eagles Nest - Lower Duplex
Beaver Lodge - Top Duplex
Beaver Lodge - Bottom Duplex
Big Bear - Top Duplex
Big Bear - Lower Duplex
Woodlands - Top Duplex
Woodlands - Lower Duplex
Timberlodge
Pioneer Lodge Condos - Standard
Pioneer Lodge Condos - Elite
Pioneer Lodge Condos - Suite
Anderson Lake Lodge
Cub's Den