Ski Brule Is Hiring!  Employment Opportunities. 
Interested in skiing or snowboarding?  Working with the best team anywhere?  And making the most amazing guests visit to Ski Brule incredible?
Ski Brule is hiring motivated, outgoing individuals to join the team.  Experience preferred but will train the right applicant.   Full time & part time positions available.   Friendly, helpful and hospitable attitudes necessary.  Weekend and holiday work required.
Ski Brule is seeking friendly, helpful, cheerful and hospitable attitudes to join the Ski Brule team!
Experience is preferred, but will train the right applicant.

Full time, part time, seasonal and year round positions are available.

Management positions are also available.

Weekend and holiday work is required.
From the lift operators and mechanics who run the Big Bear Chairlift and Ski Brule's top-notch trail maintenance crew that grooms every night to the men and women who work in Ski Brule's Guest Service Departments, Ski Brule's employees who run this award-winning resort deliver excellence at every level. They are the people behind Ski Brule's reputation as the friendliest & Midwest Favorite Resort.
Before coming to the Job Fair please take the time to fill out an application which is available online.  Then, once you arrive you will be able to interview with your desired department and
possibly walk out with a job offer!  You can also complete upon arrival to the job fair.
To apply for a position at Ski Brule, please send Ski Brule a completed application. Once your application is received, Human Resources will contact you to arrange an interview.
Applications are available at the Ski Brule lodging office and online.
Return completed applications by:
Fax: 906-265-6227
Mail: Ski Brule, 397 Brule Mountain Road, Iron River, MI 49935
Email: [email protected]
Ski Brule team members receive resort benefits, including free skiing and snowboarding, free rental equipment, discounted ski and snowboard lessons, food and beverage discounts and retail discounts.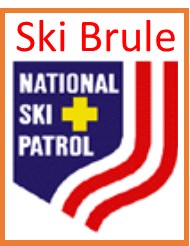 Located in Iron River, Michigan in the beautiful Upper Peninsula.
397 Brule Mountain Road, Iron River, Michigan 49935
1-800-362-7853  [email protected]
Rates posted on the Ski Brule website are the only accurate pricing source.
No other website prices will be honored.