Trail Map & Stats:
The variety of ski and snowboard terrain found on the trail map is sure to put a smile on your family's face.
"Everyone was outstanding and so willing to assist in making sure we had a great first ski vacation.  My teenage children wanted to learn to snowboard.  Kyle was a great instrutor and very patient.  My husband & I took lessons with Betsy.  She is a great skier and very, very patient.  Everyone went out of their way to make sure we had a great time.  We loved staying at Pioneer Lodge because it is so close to the slopes.  We will definitely be back." ~ Ellen
Trail Map & Resort Features:
17 Trails
11 Lifts (5 chairlifts, 2 t-bars, 3 rope tows, 1 paddle tow)
150 Acres of terrain located in the center of 3,000 acres in the Upper Peninsula of Michigan
3 Terrain Parks – Snowshoe, Rapids & Bambi Rail Park
2 Terrain Trails – Timberdoodle & Double Doodle
Longest Trails:  Homestead & Maple Syrup, 1 mile
150″ Average Annual Snowfall
100% Snowmkaing capabilities
Homestead Snow Tubing:
Whitewater Snow Tubing:
Homestead Lodge:
Night skiing & snowboarding:
Trail Difficulty – 35% are rated beginner, 35% rated intermediate, 24% rates advanced, and 6% rated for experts.
Ski Brule Season:
Check online or call Ski Brule for the most current information on Ski Brule's opening status.
Closing Date:  NONE!  Ski Brule will remain open as long as good snow conditions are available.  Ski Brule is the last Midwest Resort to close for skiing & snowboarding and anticipates remaining open into at least mid April.  Ski Brule's record closing date was May 15!
Six months of skiing & snowboarding is a reality at Ski Brule!
 Cross Country & Snowshoe Map:  30 KM – need more Mother Nature Snow!
Snowmobile Map Open
Ski Patrol:
Join the Ski Brule Patrol Primary or Secondary Patrol.  Guest Patrollers always welcomed!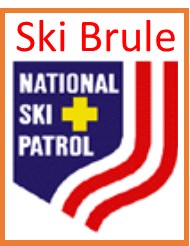 Why Do People Become Patrollers?
– Make a difference!
– World class training!
– Great teammates!
– Excellent perks!
– Season long fun!
Ski Brule Patroller PERKS!
FREE Family Season Pass
FREE Transferrable Guest Pass
FREE Lift Ticket Vouchers Midweek Patroller
FREE Midweek Lodging
FREE Dinner When Night Ski Patrol
Discounts On Beverages
Discounts On Apparel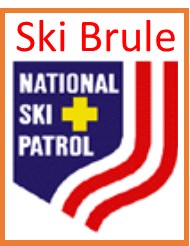 Located in Iron River, Michigan in the beautiful Upper Peninsula.
397 Brule Mountain Road, Iron River, Michigan 49935
1-800-362-7853  [email protected]
All rates posted on our website are the only accurate pricing source.
No other website prices will be honored.