Real Estate At Ski Brule
Owning your get-a-way at Michigan ski resort offers you endless recreational opportunities and rental income potential.
Enjoy the peace and quiet of the outdoors while being surrounded by 2 national forests, 2,170 lakes and 204 miles of rivers which are found in Iron County, Michigan.  Ski Brule Ski Resort's winter recreational options are ideal for families with a variety of interests.
Ski Brule Ski Resort offers many benefits and services to you as a management company for your get-a-way, including reservations, marketing, discounts, snow removal and lawn maintenance.  The rental income you will receive will pay for a majority of the costs of owning your very own place tucked away in the beautiful Michigan ski hills.
If you would like more information about real estate at Ski Brule, call Ski Brule at 1-800-362-7853 or email at [email protected] for your free Real Estate Information Package.
Brule Village Chalets

Anderson Lake Lodge is For Sale.  This unique recreational paradise could be yours!
Anderson Lake Lodge, located in the Upper Peninsula of Michigan between Iron River and Crystal Falls, is a beautiful 4,600 square foot lodge in the middle of 360 acres of the most beautiful and unique piece of property. Please sit back and relax as you experience a aerial and ground view of what make Anderson Lake Lodge so special.
Look for yourself – Anderson Lake Real Estate 
Pioneer Lodge Condos – $550,000
Year: 1982
Condo
City Water
1 Story Condos
Electric Heat
City Sewer
Two Outdoor Hot Tubs Shared
5 Suites
5 Elites
5 Standards

500 sq ft
1 Bedroom
Full Kitchen
Fireplace

1 Bath
1 Queen
1 Bunk
1 Trundle

400 sq ft
Studio
Full Kitchen

1 Bath
1 Queen
1 Trundle

330 sq ft
Studio
Kitchenette

1 Bath
1 Queen
1 Trundle

Gross Income:


$7,319.02


Gross Income:

$4,951.38

Gross Income:


$3,935.19




Mgnt Fee:


$2,185.33


Mgnt Fee:

$1,506.72



Mgnt Fee:


$1,239.55


Net Revenue:


$5,133.69


Net Revenue:

$3,444.66

Net Revenue:


$2,695.64


Expenses*:


$298.64


Expenses*:

$148.26

Expenses*:


$218.92


Income:


$4,835.05


Income:


$3,296.40

Income:


$2,476.72

All condos have access to hot tubs, BBQ grills, unloading area, ski lockers and decks. * Expenses include: refuse removal, spa maintenance, inventory restocking, pest control, lien pool, minor repair.
Vacant Land Brule Village Real Estate
Brule Village Wooded Lots Now Available

# 59 $22,900

#60 $22,900

# 61 $22,900

#66 $25,900

# 67 $22,900

#68 $22,900

# 69 $22,900

#54/55/56 $32,900*

*Lots 54/55/56 sold as one parcel

For additional real estate information or details on property management program, please stop in at the Brule Village Lodging Office or call 1‐800‐DO‐BRULE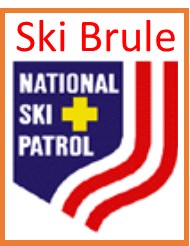 Online 2019/20 Ski Brule Winter Travel Planner
Ski Brule
397 Brule Mountain Road, Iron River, Michigan  49935
Email: [email protected]         Phone: 1-800-DO-BRULE (1-800-362-7853)      Phone: 906-265-4957