Group Lodging Ski Trip
Your group lodging ski trip of twenty or more will have so much fun snowboarding in Michigan that they will want to stay the night and get up and do it all over again!  Stay one, two, three or more nights at the finest ski resort in Michigan.   Ski Brule will create group lodging ski trip package that will best fit your group.  Group lodging ski & lodging packages can be as basic as you like, including just lift tickets and lodging, or all inclusive lodging, ticket, meals and activities Midwest group ski trip package.   Packages start as low as $83/person/night for a night lodging and one day lift ticket.    Ammenities and pricing for Ski Brule Group Ski Trips 2019/20
Lodging Group Trip Payments: 
$100 Non Refundable Deposit With Contract
50% Due & guaranteed number of participants 60 days prior to arrival.
Balance is due upon arrival based on guaranteed number or actual (whichever is greater)
"Once again, we had a great trip to Ski Brule!  Chris is very easy to work with and we had zero issues." ~Lynn, WPS
Ski Brule Group Lodging Trip Agreement
Brule Village Map
Brule Village Lodging
There are many reasons to join a Ski and Snowboard Club:
• Ski clubs create great friendships that could only begin on the ski slopes.  Meet new friends with common interests, skiing and snowboarding. Ski clubs are great for networking or just relaxing with special friends.
• The convenience of taking a ski club trip.  Ski club with the help of the trip leaders makes all the arrangements for you so all you have to do is … Pay, Pack and Participate. Ski clubs make it that easy to ski and snowboard!
• With a ski club skiing can be economical and affordable…Because of the number of participants on each ski and snowboard trip, you get much better prices on transportation, lodging and lift tickets.
• Ski clubs are all about having fun..Transportation, parties, apres ski and meals can be included in the price of the trip.
• Ski clubs have bus pick up & drop off locations.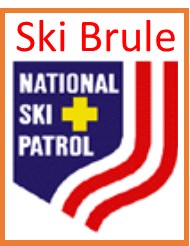 Online 2019/20 Ski Brule Winter Travel Planner
Ski Brule
397 Brule Mountain Road, Iron River, Michigan  49935
Email: [email protected]         Phone: 1-800-DO-BRULE (1-800-362-7853)      Phone: 906-265-4957