Rental form is available online and onsite at the Ski Brule Rental Center!
Make your day on snow easier by printing the rental form prior to arrival at Ski Brule.
Print the rental forms.
Complete requested information, adult (age 18+)/ guardian signature is required (two signature locations)
Driver's license number required.
Bring the completed form to the Rental Center upon arrival.
A rental forms are required for each person that is renting equipment.
CHILDREN PROGRAMS WILL RETURN IN 21/22.  CHILDREN'S PROGRAMS ARE NOT AVAILABLE IN 20/21.
The enrollment form is for SKIWee and Childcare.
One form per child, per day.
Advanced reservations required early season, late season and Monday-Friday for Childcare and SKIwee, min. 24 hours.  Cakk 800-362-7853 for reservations.
WHITEWATER TUBING IS NOT AVILALBE IN 20/21 BUT WILL RETURN FOR 21/22.
Snow Tubing is available 1-3:00 Saturday, Sunday and 12/26-12/31.
Also available Monday, Wednesday, Thursday and select dates during holidays at 5 pm by reservation (3pm day of) by calling 800-362-7853 or stopping at Lodging.
Whitewater Snow Tubing is FREE on Sunday (excluding 12/24-1/5) to Friends & Neighbors ticketed (skiing or snowboarding) guests.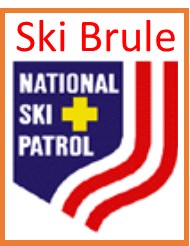 Ski Brule
397 Brule Mountain Road, Iron River, Michigan  49935
Email: [email protected]         Phone: 1-800-DO-BRULE (1-800-362-7853)      Phone: 906-265-4957