Plan Your Michigan Ski Vacation
1/20/2021
What's going on Mother Nature?  Let me tell you she's not playing nice.  Very little new snowfall which means the slopes aren't ready to open.  Bugger!  But I haven't lost faith … still planning for opening day 20/21.  The Health Department has extended it's orders of no indoor food service or bar/beverage service  and no indoor gatherings through February 1.  Hoping that by the time Ski Brule opens, these orders will be a thing of the past.  Easy thing to say is "just open the lifts".  Wish it was that easy but business requires the auxiliary sales to keep us afloat.  
We all have two choices in life.  To be happy or not.  I choose be happy and make the most out of every day.  The crew from Michigan Wild sure knows how to accomplish that!  Thanks for the photo!  It made my day.  Pool party on the ice … only in the Upper Peninsula!  
~Thinking Snow (now more than ever)
Jess & Colt
Lodging & COVID 20/21:
Shared hot tubs are not available at Pioneer Lodge and daily maid service will not be provided.  Shuttle service is not available due to COVID prevention.   Complete operational plan available here. 
NOTE:  Please call 800-362-7853 to book midweek reservations as you are unable to book midweek online.
 Look forward to a great Michigan ski vacation with lodging at Ski Brule.  Imagine relaxing in a hot tub, soaking away the day's skiing and snowboarding as snowflakes are falling and waking up the next morning to do it again.   Lodging is located within walking of the slopes at Ski Brule.  Ski Brule is perfect for your Michigan ski vacation.
Ski Brule offers chalets and condos, including studio condos and six bedroom log homes that sleep up to sixteen guests.   Take a Michigan ski vacation tucked in the Northwoods at Ski Brule. Spoil yourself a little while you ski the Midwest's friendliest resort.   Amenities include fireplaces, sauna, hot tub, linens (bedding and towels), outdoor gas grill, FREE WIFI, Direct TV, telephone, daily maid service, cookware and service ware .
Ski Brule Village offers some of the most luxurious lodging in beautiful log ski lodges in Michigan's Upper Peninsula.   Plan your family ski vacation at  and take advantage of the most affordable ski packages in Michigan.  There are additional lodging options in Iron River, Michigan.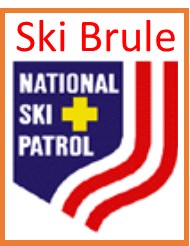 Ski Brule
397 Brule Mountain Road, Iron River, Michigan  49935
Email: [email protected]         Phone: 1-800-DO-BRULE (1-800-362-7853)      Phone: 906-265-4957