Ski Brule staff have not returned to routine work schedule due to COVID19 precautions.  Staff are working remotely to respond to [email protected] mailbox and answering machine messages Monday-Friday.  Calls and emails received over the weekend will be returned on Monday.
 Please call 800-362-7853 during the times above to make lodging reservations or book at https://skibrule.com/lodging/ski-brule-village/ .  Same night online reservation booking is not available. 
Brule Sporting Clays will not open this summer due to COVID19.
Lodging guests will not receive daily maid service as we try to stop the spread of COVID19.  Shared hot tubs at Pioneer Lodge will not be available as we try to stop the spread of COVID19.
Plan Your Michigan Ski Vacation
 Look forward to a great Michigan ski vacation with lodging at Ski Brule.  Imagine relaxing in a hot tub, soaking away the day's skiing and snowboarding as snowflakes are falling and waking up the next morning to do it again.   Lodging is located within walking of the slopes at Ski Brule and FREE shuttle service is available daily. (Anderson Lake Lodge is located 15 minutes from Ski Brule.)  Ski Brule is perfect for your Michigan ski vacation.
Ski Brule offers chalets and condos, including studio condos and six bedroom log homes that sleep up to sixteen guests.   Take a Michigan ski vacation tucked in the Northwoods at Ski Brule. Spoil yourself a little while you ski the Midwest's friendliest resort.   Amenities include fireplaces, sauna, hot tub, linens (bedding and towels), outdoor gas grill, FREE WIFI, Direct TV, telephone, daily maid service, cookware and service ware .
Ski Brule Village offers some of the most luxurious lodging in beautiful log ski lodges in Michigan's Upper Peninsula.   Plan your family ski vacation at  and take advantage of the most affordable ski packages in Michigan.  There are additional lodging options in Iron River, Michigan.
Guests receive FREE nightly activities at Ski Brule with activities pass received at check in.  Activities will vary during holidays and weather.
Activities Vary Based on Snow Conditions, Holidays & Events: 
Monday:  Whitewater Snow Tubing 5:00 (3 p.m. reservations required)
Tuesday:   Marshmallow Roast & Hot Chocolate 5:00 (3 p.m. reservation required)
Wednesday:  Whitewater Snow Tubing 5:00 (3 p.m. reservations required)
Thursday:  Whitewater Snow Tubing 5:00 (3 p.m. reservations required)
Friday:  Night skiing & snowboarding 4:30-7:30
Saturday:  Night skiing & snowboarding 4:30-7:30
Sunday:  Ski Brule Social 7:00 (3 p.m. reservation required)
Holiday activity schedule 12/24-1/5 (subject to modification)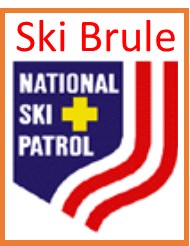 Online 2019/20 Ski Brule Winter Travel Planner
Ski Brule
397 Brule Mountain Road, Iron River, Michigan  49935
Email: [email protected]         Phone: 1-800-DO-BRULE (1-800-362-7853)      Phone: 906-265-4957