The #1 Midwest Family Resort
Lift ticket prices will increase to $55 on October 1 BUT you don't have to pay the $55 lift ticket rate.  Buy Advanced Lift Tickets by October 1 and pay last year's rate of $39 when you buy 4 pack of advanced tickets. 
Save More & Play More at Ski Brule.
This special is ONLY available online at www.skibrule.com or call 800-362-7853
Lift tickets & Passes at Ski Brule are the best value on snow.
Kids ages 9 & under Michigan Lift Tickets are FREE Everyday!
"If you are looking for a weekend to fulfill your family with enjoyment, fun and entertainment, Ski Brule is definitely the place to go.  Loved every minute of it!  There are trails for beginners to experts.  Ski Brule is awesome .. period.  Amazing staff, great food, bald eagles and great skiing.  Sweetness!" ~Rob
Lift Tickets, Discounted Lift Tickets & Trail Passes – See conditions page for when activities are available.
Lift Tickets
Daily Ticket
9-4:00
Friends & Neighbors $5 Off Tickets
Mon./Tues./Thur/Fri
Friends & Neighbors 1/2 Off Tickets
Wed.
Night Ticket
4:30-7:30
Add Night Ticket
To Day
Snowshoe
Ticket
Nordic Ticket
Homestead
Tubing
Whitewater
Tubing
Fat Bike
Trail Pass
Add Fat Bike/Snowshoe
Nordic Trail To
Lift Ticket
Adults (18+)
$55
$50
$27.50
$10
FREE
$6
$11
$5
$6/5 runs
$15
FREE
Juniors
$48
$43
$24.00
$10
FREE
$6
$11
$5
$6/5 runs
$30 Half Day & $50 Full
FREE
Kids
FREE
FREE
FREE
FREE
FREE
FREE
FREE
$5
$6/5 runs
FREE
FREE
* Ski & Snowboard package rental includes a helmet.   Fat tire bike rental includes the fat tire bike trail pass.
** Not valid 12/24-1/5
Lift Ticket Discounts
Military Discount & Senior Discount:  $3 Off
1/2 Day Lift Ticket:  $5 Off Adult & $3 Off Junior starting at 12:00
2 Day Multi Day Lift Ticket:  $6 Off Adult & 3 Off Junior
3 Day Multi Day Lift Ticket:  $10 Off Adult & $5 Off Junior
1/2 Day Nordic Trail Pass:  $3 Off Adult & Juniors
Wednesday Ski Special:  $58 Includes lift ticket, ski rental and ski lesson (not valid 12/24-1/5)
Ski Rental, Snowboard Rental, Nordic & Fat Tire Bike Rental Rates
Rental Rates
Skis, Boots, Poles, Helmet
Snowboard, Boots, Helmet
Helmet
Equipment Switch Type
Nordic / Cross Country Set
Wed. Special (lift, ski lesson & ski rental)**
Snowshoes
Snowskates, Boots, Poles, Helmet
Night Rental
Fat Tire Bike Rental
Friends & Neighbors Discount
Adults
$38
$38
$10
$6
$38
$58
$18
$38
$32
$30 Half Day & $50 Full
5% Off
Juniors
$38
$38
$10
$6
$38
$58
$18
$38
$32
$30 Half Day & $50 Full
5% Off
Kids
$24
$24
$10
$6
N/A
NA
N/A
N/A
$21
NA
5% Off
* Ski & Snowboard package rental includes a helmet.   Fat tire bike rental includes the fat tire bike trail pass.
** Not valid 12/24-1/5
Rental Rate Discounts
Multi Day Rental
Friends & Neighbors Discounts
Downloadable Forms
$3 Off for each add'l day
5% Off
Equipment Rental Form  One Form Per Person Renting
Single Discounts Only
Tech Shop
Hot Wax
Sharpen Edges
Binding Check
Full Tune
Restoration
Mount Bindings
Ski Brule Technicians are certified to work on indemnified Marker & Salomon bindings. The Tech Shop is located at the rental center at Ski Brule.
$12
$22
$6
$33
$55
$33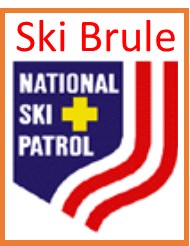 Online 2019/20 Ski Brule Winter Travel Planner
Ski Brule
397 Brule Mountain Road, Iron River, Michigan  49935
Email: [email protected]         Phone: 1-800-DO-BRULE (1-800-362-7853)      Phone: 906-265-4957