Lift Ticket Pricing & Specials:
Snow Report
It's always best to end on a high note and skiing today & yesterday is as good as it gets! Perfect snow, beautiful sunshine! Thank you for playing this weekend at
#skibrule
The forecast this week calls for temperatures routinely in the 50's with lots of rain. So to be sure that we finish on a high note, the 21/22 snow season will come to an end this evening (4/10/22). Thank you for making this season amazing!
We hope to see you all on the opening day of the 22/23 season, which is currently scheduled for November 11, 2022. Be sure to get your 22/23 advanced lift tickets at the lowest rate of the 22/23 by April 30. Buy 5 advanced lift tickets & get 1 more free! The 6 pack is $250 and only available at
skibrule.com
or by calling 800-362-7853.
Snow Conditions & Happenings At Ski Brule:
Ski Ya In November
Temperature:
High – 
Low  – 
Snow Totals:
Snowfall – Year To Date:  143″

Snowfall – Past 24 Hours – "

Snowbase:  
Snow Conditions Trail Report: 

 
Maple Syrup:

Bunny: 

Homestead:

Bambi:  

Gentle Ben: 
Sunrise: 

Otterslide: 

Log Jam:  

Hot Cider:

North Forty: 

Spillway: 

Difficult

Whitewater: 

Big Bear:  

Timberdoodle: 
Most Difficult

Double Doodle: 

Rapids:   

Snowshoe: 


Beginner Terrain
More Difficult
Difficult
Most Difficult
Terrain Trail
Surface Lifts: 
Bunny Rope Tow:  
Gentle Ben Rope Tow:
Pony Handle Tow: 

Whitewater T-Bar:    
Spillway T-Bar:    
Chairlifts Lifts:  
Sunrise Chairlift:  
Snowshoe Chairlift: 

Big Bear Chairlift:
North Forty Chairlift: 
Homestead Chairlift:  
Additional Activities at Ski Brule:
Fat Tire Bike Trails: closed

Whitewater Snow Tubing Park: 

Homestead Snow Tubing Park:  

Homestead Lodge:  

Homestead BBQ Dinner : 

Night Skiing & Snowboarding:

 n
Hours Of Operation April 
Lift Operation:

  

Night Lift Operation: 
Homestead Lodge: 
Homestead BBQ at Homestead Lodge: 
Bear's Den Pro Shop: 

 

Rental Center: 

Lodging Office:
Lessons:

 

Kid's Center: 
Brule Saloon: 
Cafe :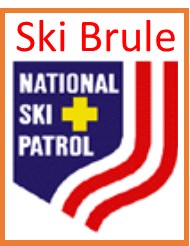 Located in Iron River, Michigan in the beautiful Upper Peninsula.
397 Brule Mountain Road, Iron River, Michigan 49935
1-800-362-7853  906-265-4957  [email protected]
All rates posted on our website are the only accurate pricing source.
No other website prices will be honored.