Friends & Neighbors is the best way to save on a Midwest family ski vacation to Ski Brule!

When planning your Midwest family ski vacation, join the Friends and Neighbors Club and SAVE on tickets, rental, lodging, apparel and more! Becoming a Ski Brule Friends & Neighbors Member is free and easy! Sign up today online, by fax, call 800-362-7853 or sign up upon arrival, for the best loyalty discount program of any Midwest ski resort.
"This was my nephew's first visit to Ski Brule and he had a great time!  He commented that Ski Brule is the BEST resort he has snowboarded at.  This was a great opportunity to spend time with him while he was on holiday leave from the Naval academy!" ~Dean
What is Ski Brule's Friends & Neighbors?

It's a FREE discount program at Ski Brule that will make your Midwest family ski vacation not only  fun but affordable!   All that's needed to join is a completed Friends & Neighbors questionnaire and a pen.  It's that easy.    Friends & Neighbors members save on their Midwest family ski vacation including lift ticket deals, lodging packages, rental equipment, beverages, retail and receive member only specials.
How to Become a Friends & Neighbors Member?
 Complete the Ski Brule Friends & Neighbors questionnaire
Return the Friends & Neighbors form to Ski Brule via
* Fax 906-265-6227
* Email

[email protected]


* USPO 397 Brule Mountain Road, Iron River, MI  49935
* Bring it on your next trip to Ski Brule and exchange it at Rental Center, Guest Services or Bear's Den Pro Shop.
You will then receive a Friends & Neighbors Membership card.  Show it each time you make a purchase & save.
Discounts Include:
1/2 Price Lift Tickets Wednesday*
$5 Off Lift Tickets Mon./Tues./Thurs./Fri.*
Rental Equipment 5% Off.
Winter Lodging 5% Off
5% Off Apparel at Bear's Den Pro Shop, Rental Center & Golden Bear Gift Shop (non sale items)
10% Off Evening Dining & Homestead BBQ Dinner
$1.25 Hot Chocolate, $1.00 Fountain Soda or Coffee, $2.00 Tap Beer Of The Day & $10.00 Pitcher, $1.00 Off Hot Drink Of The Day, $4.50 Shot Of The Day
FREE Tubing Sunday*
$10 Kids Rental Equipment Sunday *
FREE Kids Mac & Cheese Lunch Sunday *
Café & Drink Discounts
*Excludes  12/24-1/5
Sunday benefits for ticketed (skiing or snowboarding) guests only. $10 kid's (age 9 & under) rental equipment when accompanied by an adult with daily lift ticket.
Not applicable on already discounted items.
Already a Friends & Neighbors Member?

If you have signed up for our Friends and Neighbors Club on a previous trip to Ski Brule, your card is still valid. Please stop in at Bear's Den for a new discount sticker label and continue saving on your Midwest family ski vacation.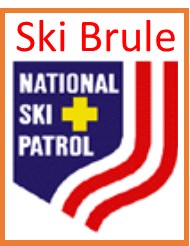 Online 2019/20 Ski Brule Winter Travel Planner
Ski Brule
397 Brule Mountain Road, Iron River, Michigan  49935
Email: [email protected]         Phone: 1-800-DO-BRULE (1-800-362-7853)      Phone: 906-265-4957