Look no further than Ski Brule's Michigan ski resort for your youth group ski trip (age 10-17).  Substantially discounted youth group ski packages with over $80 savings per person!
$22 Snow How Youth Group Ski Trip:
Includes beginner ski lesson, lift ticket, ski rental equipment (poles not included but may be rented for an additional $5/person), helmet and lunch
$22.00 per person
Ages 10-17 & their chaperones.
Advanced reservations required, space is limited
Available Monday-Friday, excluding Dec. 24 – Jan. 5 & Nov 27-28.
Participants are welcome to rent a snowboard however lessons are not provided for snowboarding.  Snowshoes, cross country and snowskates rental cost will be in addition to the $22 Snow How package fee.
Payment due upon arrival.
Ski poles are not included but may be rented at the Snow How rate of $5/person.
One FREE Snow How Ticket/Rental with every 20 paid.  Lunch is not included but can be purchased for an additional $4.50/person.
Get children off the couch and outside enjoying the Upper Peninsula of Michigan
Introduce your group to skiing and snowboarding Michigan and start them on a sport of a lifetime.   Ski Brule will work with you to create a group ski package that will best fit your group.   Customize your ski or snowboard package to include Whitewater snow tubing, a pizza party, 'to go' sub sandwiches and more to your Snow How package.  Click here for additional group information.
To reserve your day of skiing in Michigan, call 1-800-362-7853 or email [email protected]
"Hi Chris and staff.  On behalf of all of the students and chaperone's from Fox Valley Lutheran High School, I want to thank you and your staff for the wonderful experience we had on January 16. From check-in, rental, food staff, and ski patrol, everything was first class.We will be back next year!"
Sincerely,
Dave Voss, Assistant Principal, Fox Valley Lutheran High School
Snow How Group Trip:
Youth Group Forms:
Snow How Ski Progress Cards : side 1, side 2  Every participant is to complete this two sided progress card. The second side requires parental signature.  Please have this form completed prior to arrival.  Every participant is required to complete this form.  The instructor will authorize this form upon successful completion of the lesson and the participant then will exchange it for a lift ticket.
Tubing Release – Tubing is available Monday through Friday for groups of 20 or more that pre-arrange tubing for their entire group.  Each participant is to complete release if your group is participating in tubing during your visit.
Group Rental Form Example Of Required Information – This is a sample of the required information to be completed on each participant rental form.  DO NOT COPY THIS FORM FOR PARTICIPANTS – It will not be accepted for participant use upon arrival.
Equipment Rental Contract – Individual – Every participant renting equipment at Ski Brule is to complete this form prior to arrival at Ski Brule.  Please note that there are two locations (one halfway down & second at the bottom) of this page that require parental signature.   The participants are not required to record driver's license number on this form.

Chaperone's Guide & Additional Information: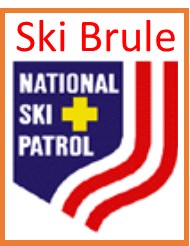 Online 2019/20 Ski Brule Winter Travel Planner
Ski Brule
397 Brule Mountain Road, Iron River, Michigan  49935
Email: [email protected]         Phone: 1-800-DO-BRULE (1-800-362-7853)      Phone: 906-265-4957