The Best Midwest Family Vacation


Childcare & SKIwee is available Saturday & Sunday in April. 

The #1 family resort in the Midwest and provides the best kids program in Michigan skiing.
Ski Brule has the family friendly environment and affordable prices our guests have come to know and love over the years.  Rest assured that everyone in your family will have an excellent experience on a Ski Brule vacation.
Kids come first at Ski Brule.  The Kids Center offers ski lessons to children 4 years and older that will teach the basics of skiing using games that are so much fun, kids won't even realize it's learning to ski.
"Ski Brule is a true resort experience.  There is so much to do, we couldn't fit it all in.  The staff was very helful and friendly.  The lodge was well kept and easy to walk place to place.  The views were wonderful too!  SKIwee lessons were great.  The girls learned to ski and will be lifetime skiers.  They had so much fun that I had to sign them up for the afternoon SKiwee instead of skiing with us!" ~ Jayme
Childcare:  
If your child is too young or in need of fun off the Michigan ski slopes, daycare is available for children 1 year and older.   Your children will be well taken care of at the #1 family resort.  They are sure to have a blast with our mix of indoor and outdoor activities.  Sessions are filled with arts & crafts, face painting, STEM activities, story time and outdoor fun (dependent on ages of children and weather).
As you can see, Ski Brule's family oriented atmosphere makes it the ideal place to take your next family vacation!  The memories you make on a trip to Ski Brule will last a lifetime.  Childcare and SKIWee are available daily (by advanced reservations Monday – Friday, early & late season) from 9:00 am-4:00 p.m.  Full day and half day sessions available.
"From the moment we pulled in, it was love at first sight! Every trip since then has made us fall more and more in love with Ski Brule! Most importantly is the staff,  they are always kind, caring, passionate, and patient…. I could probably go on for another page about the staff, but to keep it short, there hasn't been one person we didn't love! I feel like the slopes are always perfectly groomed and I always feel safe there! We miss and love you guys and can't wait to see everyone again this year."
 ~Max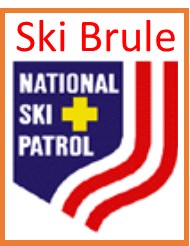 Ski Brule
397 Brule Mountain Road, Iron River, Michigan  49935
Email: [email protected]         Phone: 1-800-DO-BRULE (1-800-362-7853)      Phone: 906-265-4957
Rates posted on the Ski Brule website are the only accurate pricing source.
No other website prices will be honored.