Ski Brule staff have not returned to routine work schedule due to COVID19 precautions.  Staff are working remotely to respond to [email protected] mailbox and answering machine messages Monday-Friday.  Calls and emails received over the weekend will be returned on Monday.
 Please call 800-362-7853 during the times above to make lodging reservations or book at https://skibrule.com/lodging/ski-brule-village/ .  Same night online reservation booking is not available. 
Brule Sporting Clays will not open this summer due to COVID19.
Lodging guests will not receive daily maid service as we try to stop the spread of COVID19.  Shared hot tubs at Pioneer Lodge will not be available as we try to stop the spread of COVID19.
Plan and Stay in Brule Village at Ski Brule
Pioneer Lodge Condos at Ski Brule are the perfect Michigan lodging option for family vacations and group ski trips. Pioneer
Lodge Condos are located across the street from the Main Lodge and Ski Brule Mountain, and the views are amazing!
The Pioneer Lodge Condos feature connecting rooms, so guests have the option of enjoying both their privacy and group time. Guests at the Pioneer Lodge also have access to the two outside hot tubs.  Pioneer Lodge Condos are a tradition in lodging while enjoying Michigan's number one rated family ski vacation.
Every condo unit includes FREE WIFI, Direct TV, daily maid service, telephone, microwave, coffee maker, cookware, linens (bedding/ towels) and great views of the slopes.  Located just a few steps from the lifts and all services, Pioneer Lodge is the most convenient lodging to access the best skiing in Michigan.
All guests at Pioneer enjoy the best views of Ski Brule and have access to the large hot tub gazebo.  Pioneer is suited for a romantic ski
getaway for two and is also great for groups as all rooms interconnect.
There are four types of condos at Pioneer Lodge:
For more information about Pioneer Lodge Condos and to book your stay, call Ski Brule at 800-362-7853 or email [email protected] with questions or to check availability.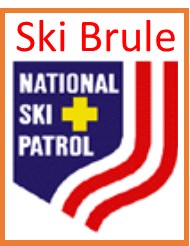 Online 2019/20 Ski Brule Winter Travel Planner
Ski Brule
397 Brule Mountain Road, Iron River, Michigan  49935
Email: [email protected]         Phone: 1-800-DO-BRULE (1-800-362-7853)      Phone: 906-265-4957