Ski Rental & Snowboard Rental Rates at Ski Brule
Why rental your equipment at Ski Brule?  Not only are the rental rates affordable, but the experience is easy!  Imagine not having to load up your gear, unload it when you arrive, not knowing if the gear is right for you and not being able to do anything about it if it's not right because the place you rented it is two hours away.  Ski Brule has thousands of sets of gear so no worry, Ski Brule has your equipment needs covered with the best rental rates.   The Rental Center is open daily 8:00 a.m. to 4:30 p.m. and 8:00 a.m. to 7:30 p.m. for Night Sessions on Friday and Saturday once night session opens for the season.  Rental Center is open 8:00 am – 7:30 pm 12/26-12/31.
"The skiing here was as advertised.  Worthy of a 5 star rating for sure.  A great variety of trails with something for everyone in the family.  Trails were in great condition and very nicely groomed.  The lift operators were the nicest we have ever come across, very friendly and helpful.  Our family of 5 skied for three days and the time just flew by." ~Nicholas
Time saver tip:
Rent your equipment the evening prior to avoid the Saturday or holiday morning Rental Center rush.  Also, complete your rental form prior to arrival Equipment Rental Form.  If you don't need rental equipment, it's highly recommended to get your daily lift tickets at Bear's Den Pro Shop or Guest Services to get you on the slopes faster.  Lift tickets are available at the Rental Center so it's 'one stop' shopping .. tickets and rental equipment at one location.  Sign up for Friends & Neighbors to save 5% on rental rates.
Rental Rates
Rental Rates
Skis, Boots, Poles, Helmet
Snowboard, Boots, Helmet
Helmet
Equipment Switch Type
Nordic / Cross Country Set
Wed. Special (lift, lesson & ski rental)**
Snowshoes
Snowskates, Boots, Poles, Helmet
Night Rental
Fat Tire Bike Rental
Friends & Neighbors Discount
Adults (18+)
$38
$38
$10
$6
$38
$58
$18
$38
$32
$30 Half Day & $50 Full
5% Off
Juniors (10-17)
$38
$38
$10
$6
$38
$58
$18
$38
$32
$30 Half Day & $50 Full
5% Off
Kids (0-9)
$24
$24
$10
$6
N/A
NA
N/A
N/A
$21
NA
5% Off
* Ski & Snowboard package rental includes a helmet.   Fat tire bike rental includes the fat tire bike trail pass.
** Not valid 12/24-1/6

Rental Discounts
Rental Rates Discounts
Multi Day Rental Rates
Friends & Neighbors Discounts
Downloadable Forms
$3 Off for each add'l day
5% Off
Equipment Rental Form  One Form Per Person Renting
Single Discounts Only
Tech Shop
Tech Shop
Hot Wax
Sharpen Edges
Binding Check
Full Tune
Restoration
Mount Bindings
Ski Brule Technicians are certified to work on indemnified Marker & Salomon bindings. The Tech Shop is located at the rental center at Ski Brule.
$12
$22
$6
$33
$55
$33
Additional Rental Rates
Full Day – Ski or Snowboard Only
Full Day -Boots Only
1/2 Day- Ski or Snowboard only, 12:00
1/2 Day- Boots Only, 12:00
Night – Ski or Snowboard Only
Night – Boots Only
Full Day Poles Only
 1/2 Day – Poles Only
 Night – Poles Only
 Helmet Only
 Friends & Neighbors Discount
Adults
$22
$22
$19
$19
$19
$22
$9
$7
$7
 $10
 5%
Juniors
$22
$22
$19
$19
$19
$22
$9
$7
$7
 $10
 5%
Kids
$15
$15
$11
$11
 $13
 $13
 $9
$7
$$7
 $10
 5%
The Rental Center also offers sale of goggles, gloves, hats, sunglasses, batteries, leashes, snowboard parts, socks, 50% off apparel rack, snowpants, toys and more.
When Should Your Gear Be Tuned?

Some people go seasons without tuning or waxing their skis, and out on the slopes it shows, even if they don't know any better. Getting a fresh tune and wax at Start Haus is one of the best things you can do to get your season started off right. Here's why:
1) Well tuned skis are easier and more fun to ski. You're legs are probably a little rusty, don't add to first day frustrations with rusty edges or sticky bases. It takes us all a few runs to get our snow legs back, and if your skis aren't running smoothly on funky early season snow or your edges aren't biting on those man-made icy patches, you're more likely to throw in the towel and go into the lodge for drinks.
2) Ski bases dry out all summer long. You didn't put storage wax on at the end of last season like we told you to, did you? If your bases are getting discolored, white or chalky looking, they're drying out. Dried out bases also shrink, affecting the tune of your ski too. It's not the end of the world, but they'll run really poorly – so get them in for a proper hot scrape and wax at to really get wax down into the material and the tune fixed.
3) Edges get dinged and can rust in storage. Storage wax can also help protect metal from moisture, so if you skipped that step, chances are your edges won't be ready for prime-time out of the gate. Getting a tune by the pros ensures they will run smooth so you won't catch awkwardly or skid unexpectedly your first day out.
4) Don't forget about last season's damage you swore you'd take care of over the summer. Don't let scratches or core shots in your base keep you from making first chair. Get the repairs you need done by the best technicians in the business.
5) If you were a good skier and did have us put on storage wax, don't forget to take it off. That glopped on wax that was doing your bases so much good won't do you any good if you don't get a good scrape and brush. We'll make sure you've got the perfect shiny finish on your bases so they run smooth and fast.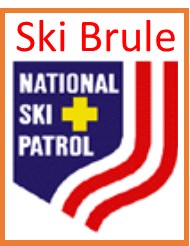 Online 2019/20 Ski Brule Winter Brochure
Ski Brule
397 Brule Mountain Road, Iron River, Michigan  49935
Email: [email protected]         Phone: 1-800-DO-BRULE (1-800-362-7853)      Phone: 906-265-4957